In dit rapport (Engelstalig) delen wij de belangrijkste inzichten, en onze verwachtingen op het gebied softwareontwikkeling in de komende jaren. Uiteraard gebaseerd op concrete analyses en feiten. Ons doel is om u die relevante inzichten te geven die u nodig hebt om de softwarekwaliteit te verbeteren, wat uw volgende stap ook is.
In het eerste jaarlijkse Benchmark Report concentreren wij ons op de volgende drie onderzoeksvragen:
Is de kwaliteit van software verbeterd of afgenomen?
Tot op heden, vinden wij dat binnen de softwarebranche het inzicht ontbreekt of de softwarekwaliteit daadwerkelijk verbetert of achteruitgaat.
Levert een beter softwareproces ook betere softwarekwaliteit op?
Gewoonlijk verwachten zowel leidinggevenden als ontwikkelaars dat de kwaliteit van softwareprocessen veel invloed heeft op de kwaliteit van de producten. Wij kunnen vanuit beide invalshoeken onze data sets correleren, om zo tot een directer antwoord te komen.
Wat is de impact van opkomende technologiestacks?
Reflecties op het verleden zijn niet compleet zonder projecties in de toekomst. Wat zien we bij SIG in onze recent verzamelde data en wat betekent dat voor besluitvormers?
Over de auteurs: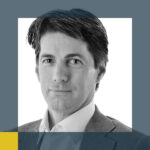 Dr. Luc Brandts, CEO SIG                                                                       
Luc is a seasoned IT professional having run and managed several technology firms. He co-founded BWise in 1994, growing it to a leading global technology firm.
Dr. Magiel Bruntink, Head of Research SIG 
Magiel is an internationally published author in the field of software engineering, with over 15 years of experience in research, consulting and education.