Webinar Replay: Technical Debt is Killing Your IT Budget
Managing technical debt at scale has become crucial to driving business innovation.
During a three-part webinar series we discuss the consequences of technical debt for your organization and provide you with practical guidance to get it under control.
Thank you for your interest in this webinar! Registration is now closed, but you can fill in the form below to get the session replay.
You'll come away with a deeper understanding of:
Why you can actually ignore the bulk of technical debt
Why technical debt investment decisions should be based on attractive business cases — and how to create them using Sigrid®, the SIG software assurance platform
How to focus your payoff efforts for the highest return and proactively prevent new debt
Request the replay via the form below
Your presenters: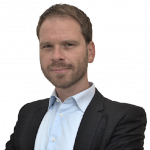 Werner Heijstek
Principal Consultant, Commercial Enterprises
Software Improvement Group
Joep Mertens
Sales Lead, Commercial Enterprises
Software Improvement Group