2020 Through the SIG Looking Glass:
Key takeaways from the second annual SIG Benchmark Report
Luc Brandts, CEO and Magiel Bruntink, Head of Research at Software Improvement Group (SIG), will give answers to questions like:
Which industry is best at building sustainable software? And, specifically, how's the Government sector doing?
Which technology is best positioned for the future? And is legacy code really that bad?
What practical measures can organizations take to improve their software quality?
Request the replay via the form below
Your presenters: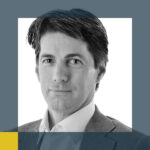 Luc Brandts
CEO,
Software Improvement Group
Magiel Bruntink
Head of Research,
Software Improvement Group