Table of Contents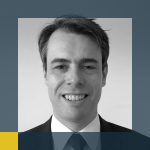 Author:
Dr. Magiel Bruntink is Head of Research at Software Improvement Group. He is an internationally published author in the field of software engineering, with over 15 years of experience in research, consulting, and education. Bruntink holds a PhD in computer science from Delft University of Technology.
---
Research
How can organizations be confident in the software they rely on every day?
From top to bottom, all employees at any organization, irrespective of industry, use software applications during their working day. Technology is now prevalent and directly impacts productivity, efficiency, revenue, and success. This high dependency means complete software assurance is now indispensable. Organizations can only achieve this by considering the full spectrum of software: the quality of the product(s), the development processes, the proficiency of the teams, and the environmental impact. Software Improvement Group (SIG) Research will be investigating these themes to help organizations achieve a healthier digital world.
Gartner recently forecasted the global 2021 spend on enterprise software will surpass 600 Billion USD, with a projected growth rate of 12% for 2022. To put that number into context a 12% growth rate means spending would double every six years – Software is still eating the world!
Projected growth is not just a matter of increased scale, software analysts and technology leaders see an increase of complexity coupled with a higher bar of competition from start-ups and scale-ups. Cloud- and edge computing, microservice architecture, and digital transformation, are continuing challenges. Shifting-left on cybersecurity (DevSecOps), further automation of enterprise (data) architecture, and the integration of machine learning and AI technologies into mainstream production (AIOps) are of increasing priority. Rising energy costs are also forcing organizations to accelerate Green IT initiatives that improve the sustainability of data centers and applications.
SIG Research performs scientific and applied research to increase the capability of our software assurance platform and enable the enterprise to have confidence in their applications to reduce costs and accelerate growth. The increasing complexity of enterprise software demands novel ideas and approaches for offerings to remain competitive. SIG Research's mission is to increase the flow of new ideas, test and validate them in an applied context, and contribute to the public body of knowledge on software engineering.
---
---