Become a Technology Partner
Seamlessly integrate application quality and security monitoring into your environments - powered by Sigrid®
Become a partner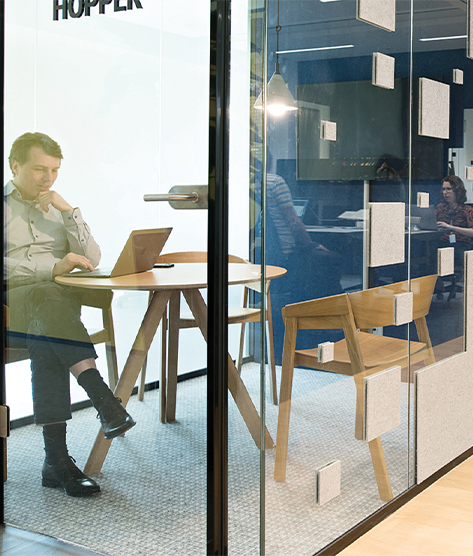 Compliance Assurance
Become a technology partner today
Ensure your clients build future-fit software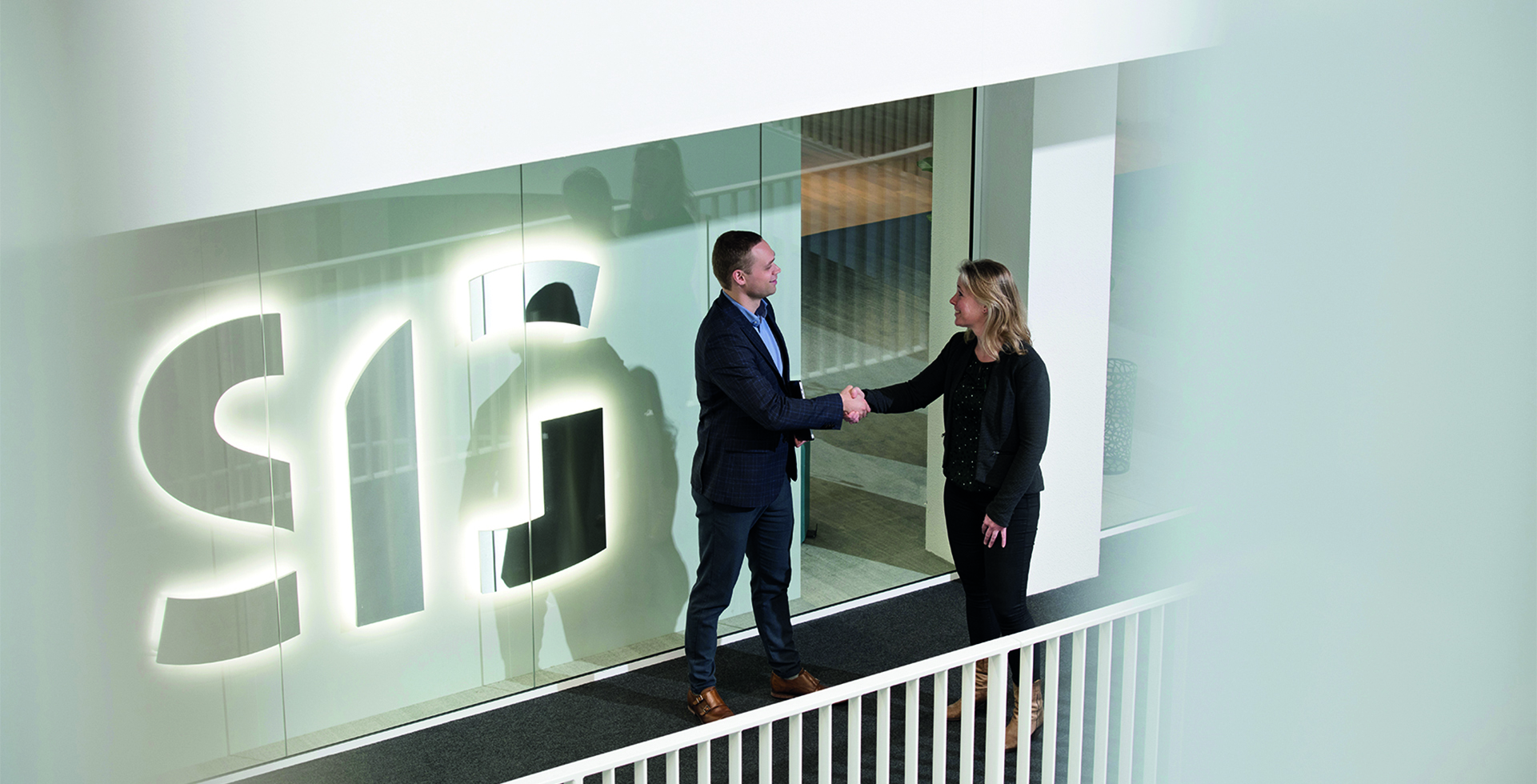 10,000+
systems evaluated
Experience the power of SIG's 25 years of unwavering commitment to software quality and security, and uncover a whole new level of insight. Effortlessly navigate through application complexity and get a comprehensive overview of vulnerabilities and potential issues, intelligently sorted by risk level.

No more scattered data or fragmented efforts. Embrace the collaborative strength of a single, centralized platform that seamlessly brings together all stakeholders. Achieve impeccable software security and unrivalled quality.
Foster a culture of software excellence
Leverage the power of Sigrid to empower your clients to build secure and maintainable applications preventing the build-up of technical debt. Seamlessly integrate software assurance into your technology, improving your client's applications and enhancing your partner/client retention ratio.
Give clients the power to create solutions upon a solid software foundation and provide clients with guidance that mitigates security vulnerabilities that satisfy industry or regulatory compliance.

Integrate the power of Sigrid insights into your technology and help your clients create sustainable software. Reliable client solutions increases product stickiness and helps you deepen client engagements.

Sigrid is always-on, benchmarking your client's solutions that guide your clients around the world to help create future-fit software.

Directly plug in the world's largest software analysis database into your environments simply and easily, that delivers immediate value to your clients.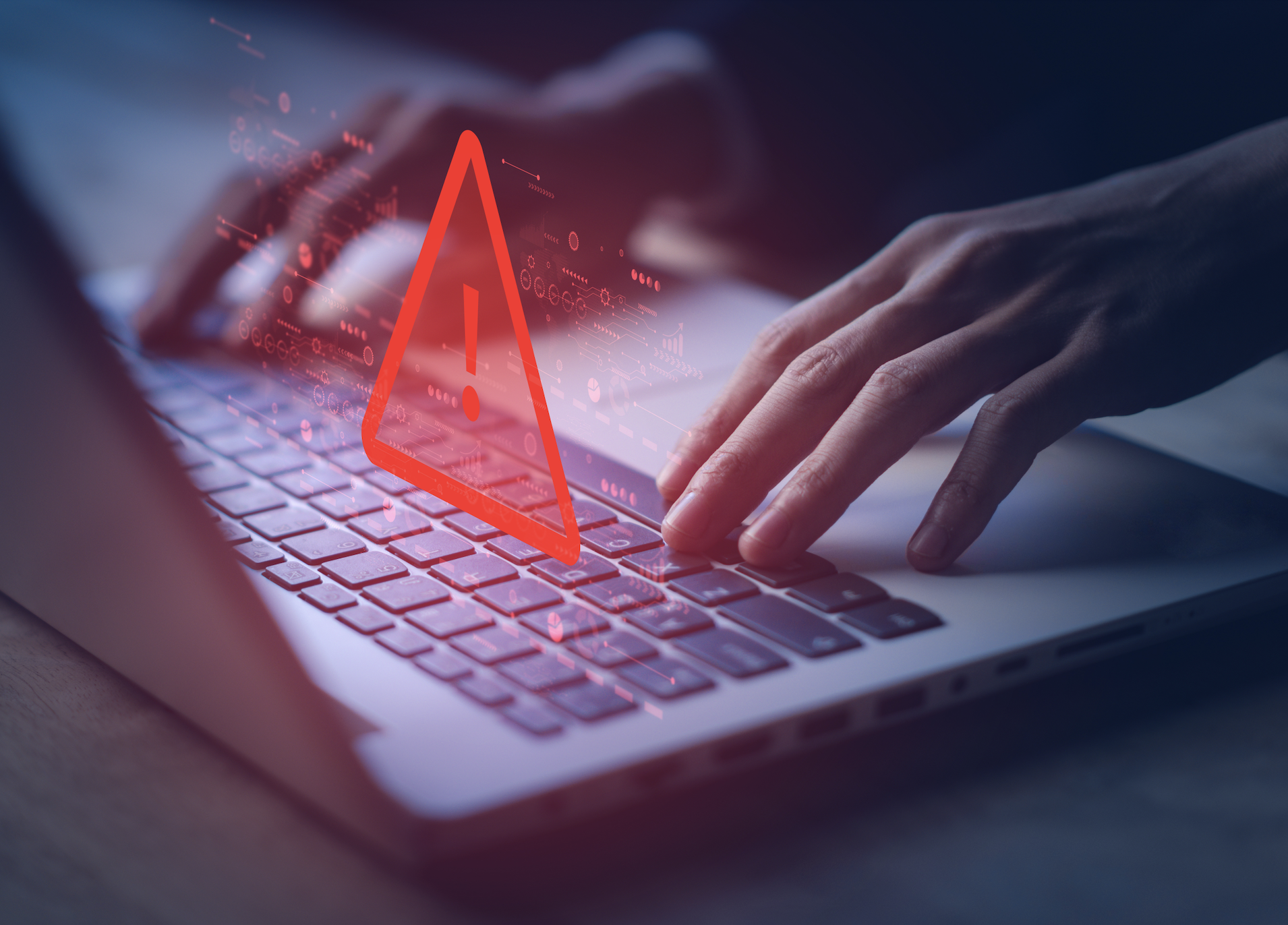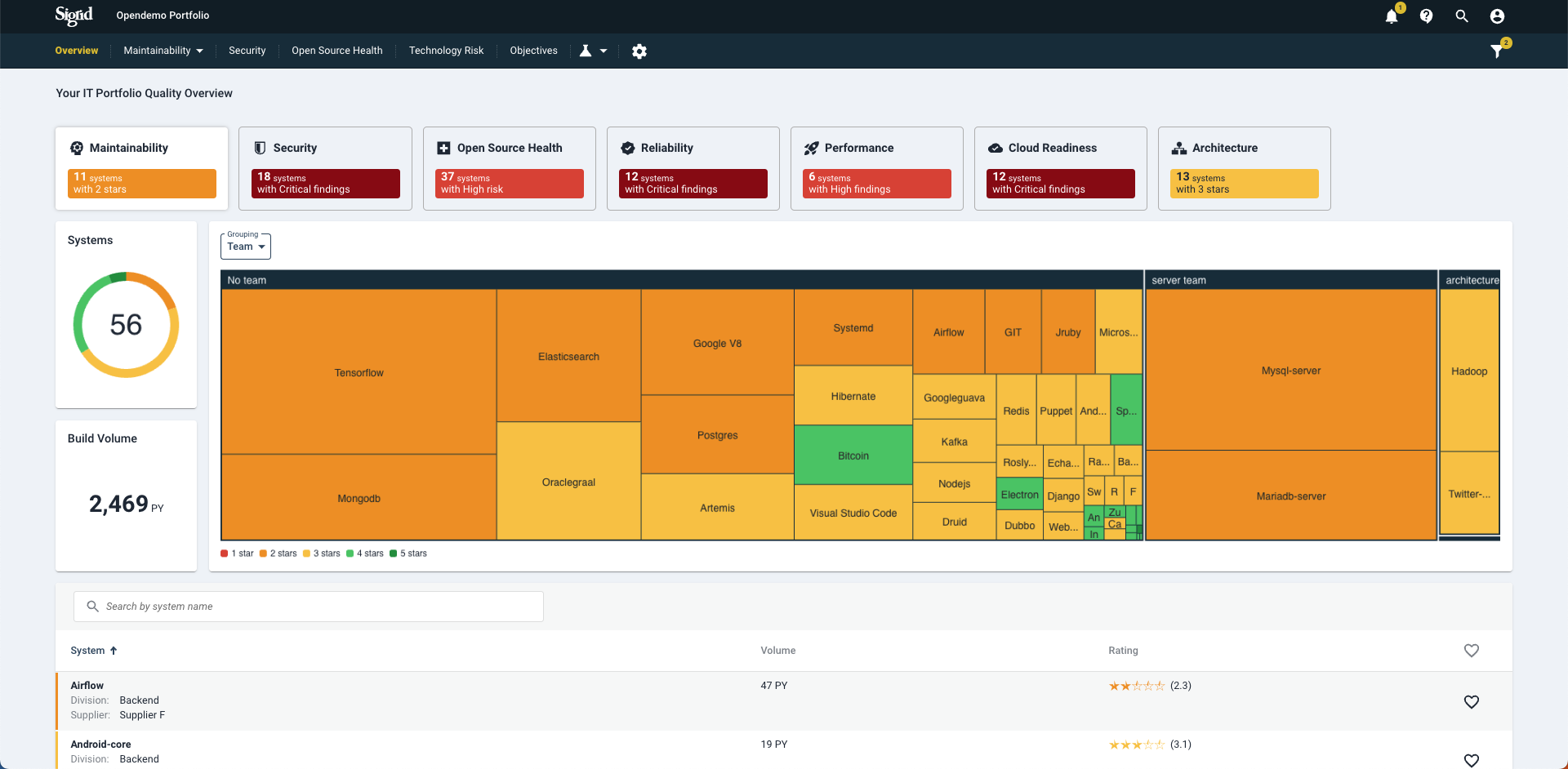 Join our partner program
Help your clients build better software with maintainable and secure code. Leverage Sigrid's fact-based guidance to install a solid software foundation that accelerates development and business growth. We empower partners to generate new revenue streams.
01
Lower maintenance costs
With SIG's Legacy Modernization Program empower your teams with a clear visualization of technical debt and a range of modernization scenarios, enabling them to prioritize impactful maintenance and maximize return on investment. Combine this with continuous monitoring to foster the development of secure and sustainable software right from the very beginning - set the stage for long-term success.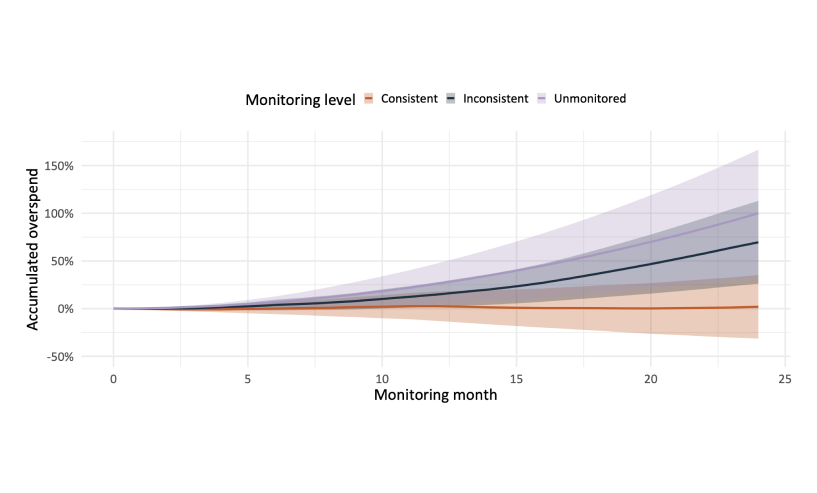 02
Supercharge innovation
With SIG's Portfolio Quality Program build high-quality software and unlocks development capabilities. With fewer issues to fix, more time can be devoted to innovation and building, accelerating delivery and propelling your clients to new heights of success.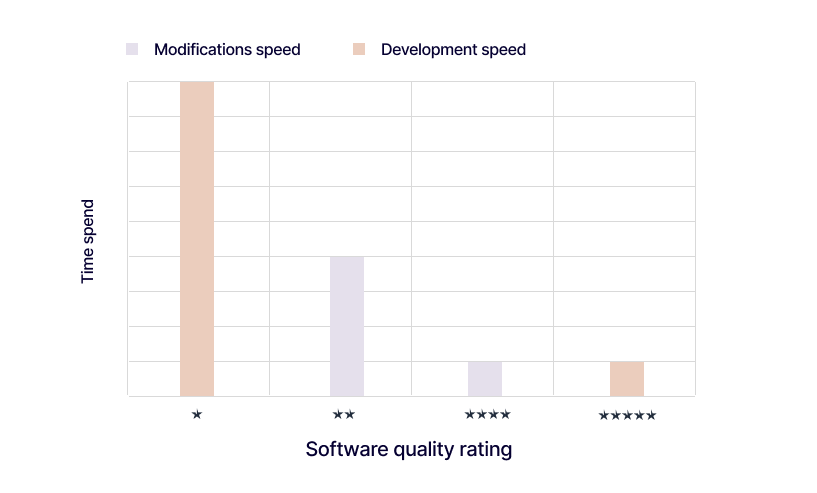 03
Accelerate cloud implementations
Accelerate your application deployment in the cloud, leveraging the hyper scaler benefits, by getting a clear overview of anti-patterns in your applications that need to be resolved. In addition, benefit from benchmark-based guidance on effort estimates and prioritizations.
Become a partner
Progress and Software Improvement Group Partner to Address Quality Assurance and Security of OpenEdge Applications
Discover More
| 26 September 2023
What our Clients say:
Our partnership with SIG is important as it provides a unique opportunity to extend the value that OpenEdge provides by offering greater insight into the quality of the application code supporting mission-critical applications that our customers depend on
Executive Vice President, General Manager, Application and Data Platform
"Helping our customers create high-quality products requires focus on all aspects of software quality. This partnership helps enable our customers to combine the functional view on the quality of Capital Software Designer with SIG's proven technology for monitoring software maintainability to effectively measure, manage, and control its software deliverables."
Solution Architect, Siemens Digital Industries Software
Mendix and SIG have been OEM partners since 2016. [Together] we have strived to empower our customers with fast software development and best-of-industry governance tooling to build future-proof applications. Security is top of mind for our customers and the new cybersecurity capabilities in Mendix Quality & Security Management (QSM) is a logical extension to cater to the increasing security demands and requirements of our customers. Mendix and SIG expanded the OEM partnership to help Mendix customers manage the quality of their applications proactively, ensuring faster issue resolution with higher technical quality of software.
Chief Product Officer
"I really value the patience and consistency of the SIG team in onboarding different vendor teams one-by-one based on great collaboration."
Customer Systems Director, OTE Group
Making sure your product is secure, protected and compliant throughout the entire lifecycle, from design to end-of-life, has become truly business-critical. Polarion is known for its strength in the application lifecycle management (ALM) domain, and this partnership with SIG offers strong support for cybersecurity.
Senior Vice-president of Lifecycle Collaboration Software
Further reading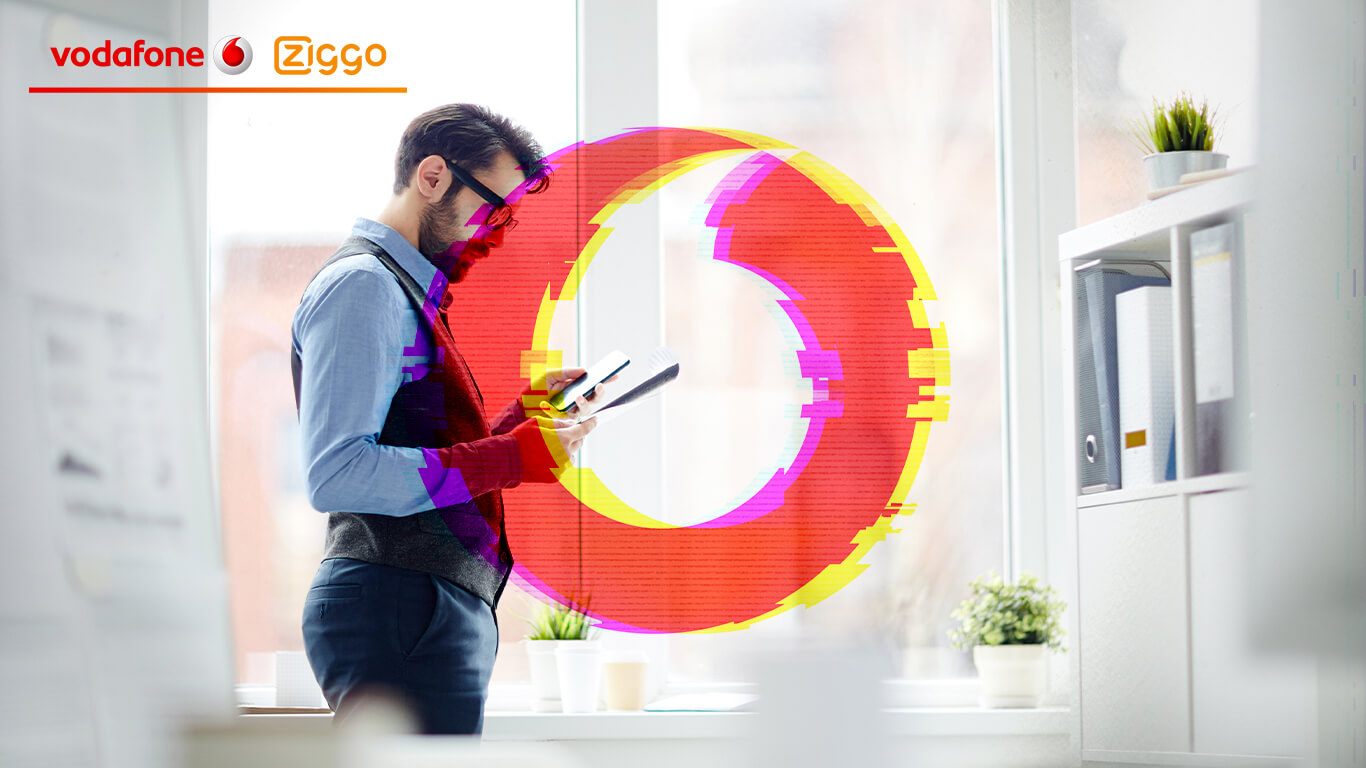 Maximizing customer value through VodafoneZiggo's in-house software development capability
Discover More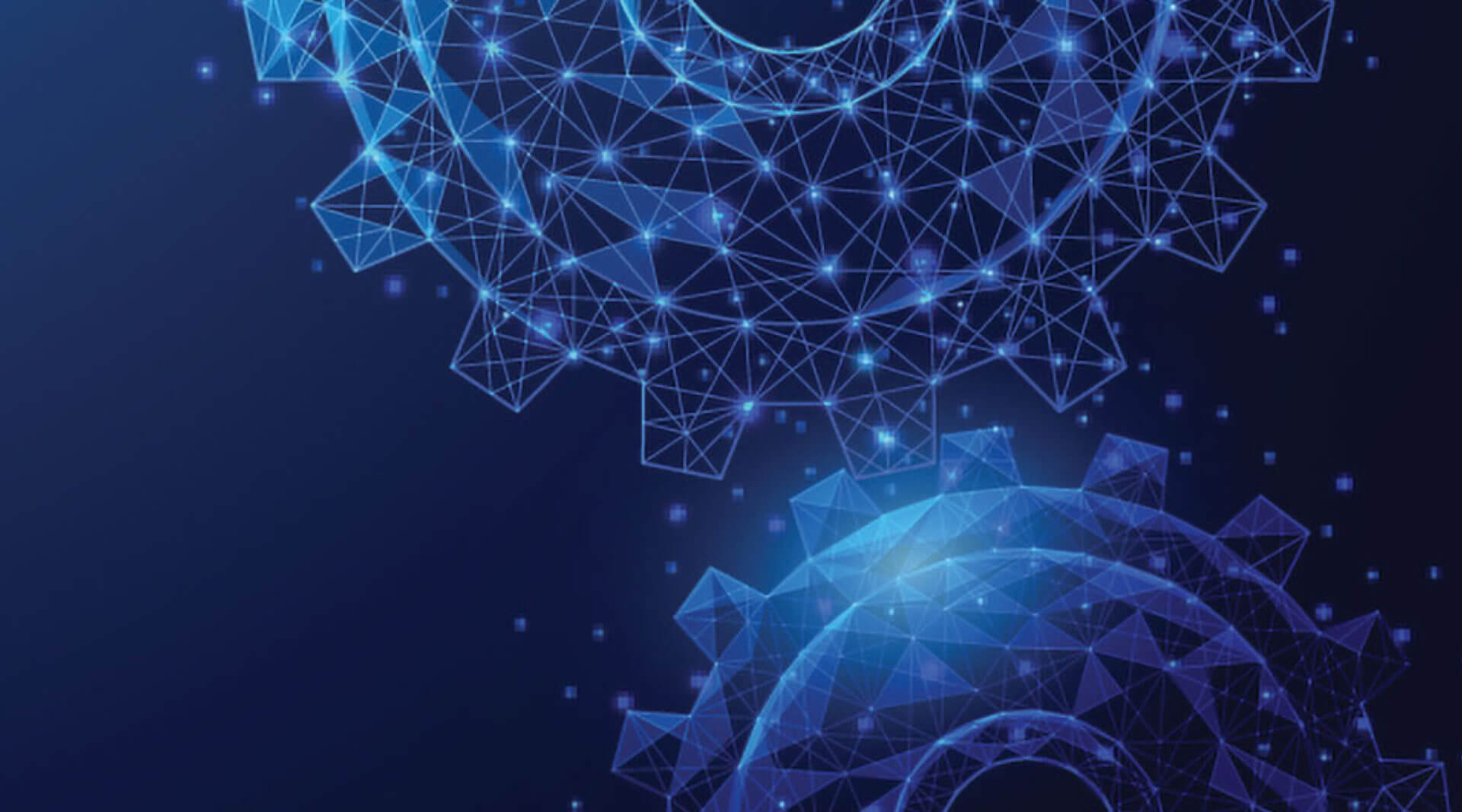 Kepler Vision Technologies
How the SIG seal of approval is helping an innovative software maker to stand out
Discover More
Swipe
View All