Software Risk Assessment
We get to the root cause of complex IT issues and provide you with practical strategies for improvement. Our fact-based analysis goes from bit to boardroom, from build quality to security, providing the right people with relevant insights.
Book Now
300+

technologies supported
Software analysis based on international standards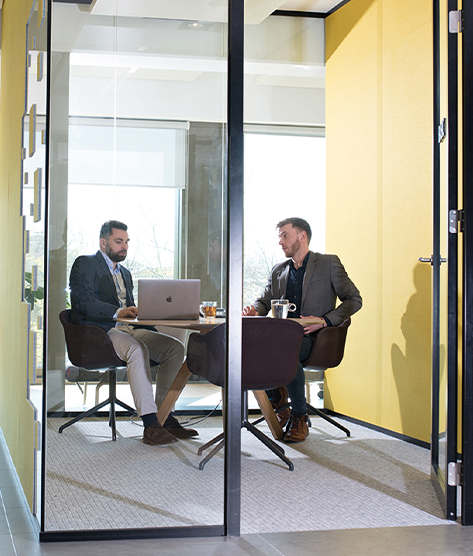 Independent, objective advisory
Address complex IT issues at the root
Using a methodology based on the ISO 25010 standard, our Software Risk Assessment involves a thorough analysis of your application landscape to help you to solve complex IT strategy issues, such as:

• Late delivery of projects
• Slow pace of innovation
• Legacy system challenges
• Productivity issues

Our experts begin the Software Risk Assessment by digging deep into the source code to analyze structural issues. Based on these results, we then perform an in-depth analysis to reveal the root causes of core issues. The client's most pressing questions are answered and included in our final report deliverable.
SIG provides deep insight into the state of your IT landscape and input for improvement programs.
Benefits
The SIG Software Risk Assessment is a proven, fact-based method for enhancing IT strategy.
Insight from bit to boardroom
Sigrid provides high-level portfolio overviews of code-level violations as well as deep-dive findings around aspects such as system architecture. All stakeholders get the appropriate and relevant insights.

Independent, objective advisory
SIG provides actionable advice and recommendations that are independent, impartial and objective. We have no stake in the outcome and focus on the facts.
Immediate improvements
Our guidance and recommendations can be implemented immediately in Sigrid, our software assurance platform. That means you can start your improvement plan right away.

A benchmarked score for your system
The results of your software measurements are compared with those of the 15,000 systems and 140+ billion lines of code in our software analysis database, giving you immediate insight into how your software stacks up against the market.
Support for 300+ technologies
From COBOL and PL/SQL via Java and .NET to Outsystems and Mendix, Sigrid supports more than 300 programming languages. That makes it the most comprehensive code quality tool available.
Our Clients.
Who we help