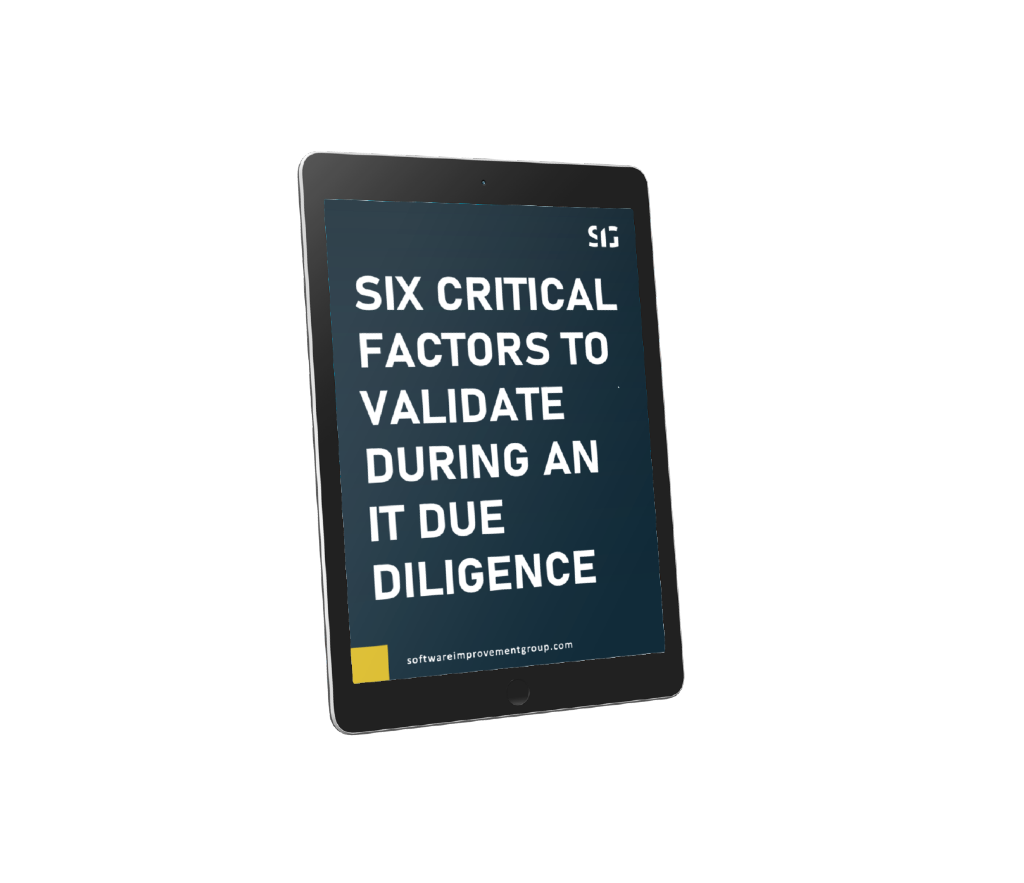 Individuate the six critical factors to take into account when performing IT Due Diligence: the recipe for a successful merger or acquisition!
This question is required. *
Six critical factors to validate during an IT Due Diligence
Learn how to prioritize IT decisions and address red flags before a merger or an acquisition: our 20+ years of experience clearly show that it can be the difference between success and failure. Discover how in our eBook!
Download the eBook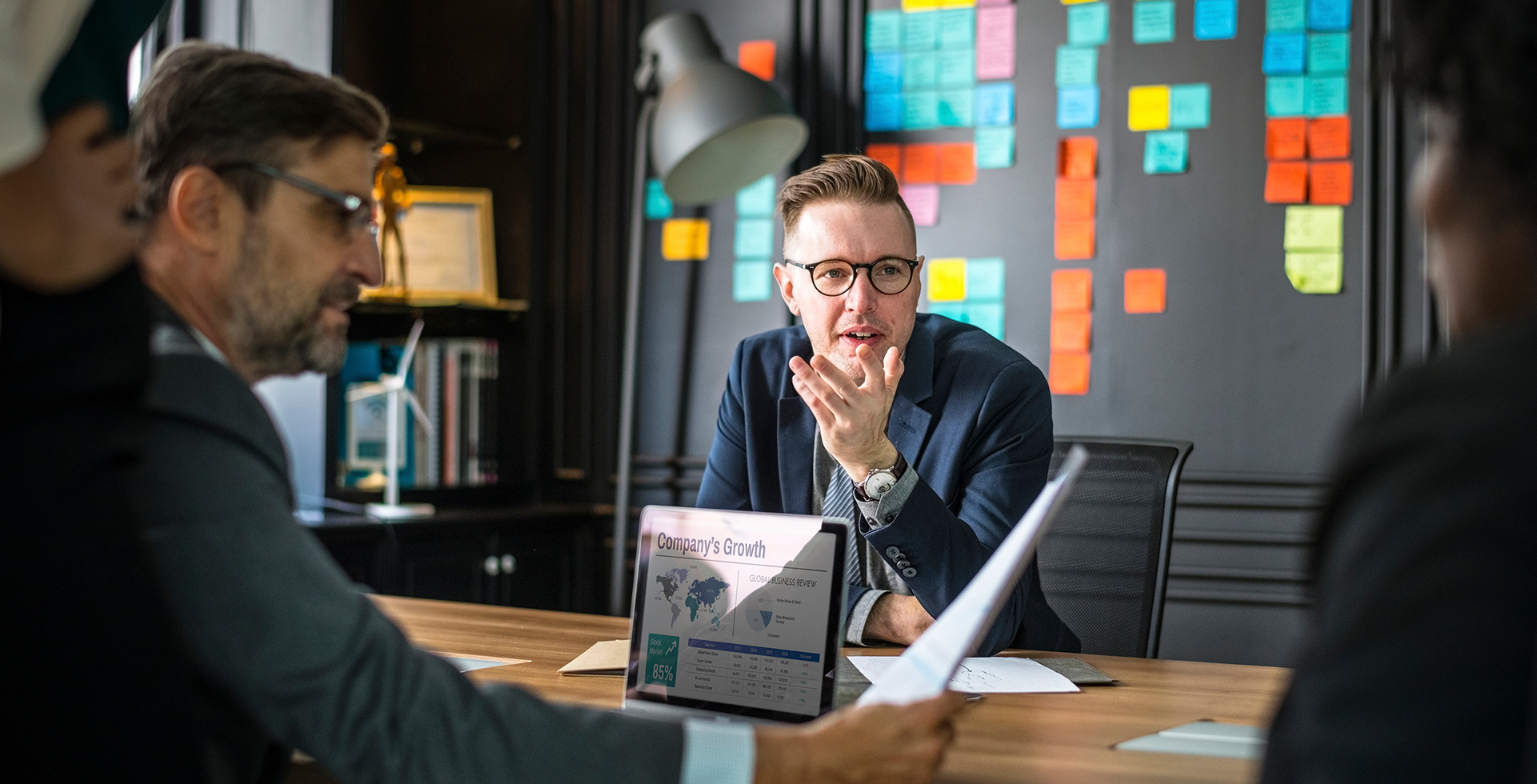 Fact-based insights
With complete visibility into a tech acquisition investors can make decisions based on validated facts, not opinions. M&A teams no longer need to acquire hidden risks and technical debt. Quantify technical debt in terms of time and money. Understand how many person-months of work would be required to develop the same IT assets from scratch.
Get your insights now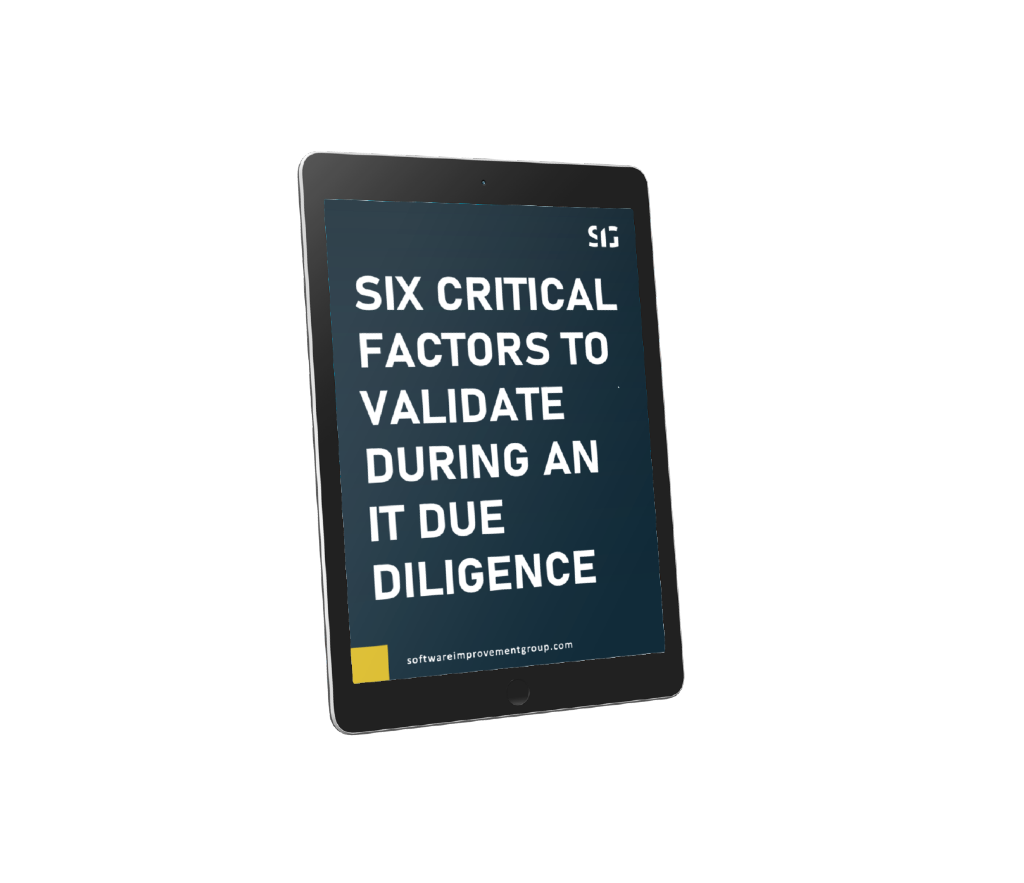 Learn how you can run an IT DD seamlessly

Streamline Software Integration
Cut through the noise of software complexity in M&A. Know upfront the challenges tied to technical debt and the resources needed for integration. Instead of grappling with unexpected software issues post-acquisition, you'd have a clear roadmap for a smooth transition.
Fortify Security Measures
Security breaches aren't just IT problems; they're business risks. Get ahead by identifying potential vulnerabilities in your acquisition target. Ensure that the software you're bringing on board meets your security standards, protecting both your company's reputation and bottom line.
Optimize Performance and Scalability
Every merger & acquisition should align with your growth strategy. Understand how the software will handle increased demand and changing business needs. By anticipating performance bottlenecks, you can make informed decisions that support your business goals and drive ROI.
Predict and prevent failures
Understanding the reliability of the software you're considering for digital acquisition is more than just a technical checkbox—it's a business imperative. By diving deep into the software's architecture, past performance metrics, and potential points of failure, you can gauge its resilience against unforeseen challenges.
"SIG is our preferred supplier for IT Due Diligence projects"
"SIG is our preferred supplier for IT Due Diligence projects. SIG's consultants have in-depth IT knowledge, can identify risks within the IT landscape, and are able to deliver high-quality reports within a short lead time. These insights truly help Eneco Group in M&A processes."

- Eric de Jongh, Integration Officer at Eneco Group
Learn the importance of reliable software in M&A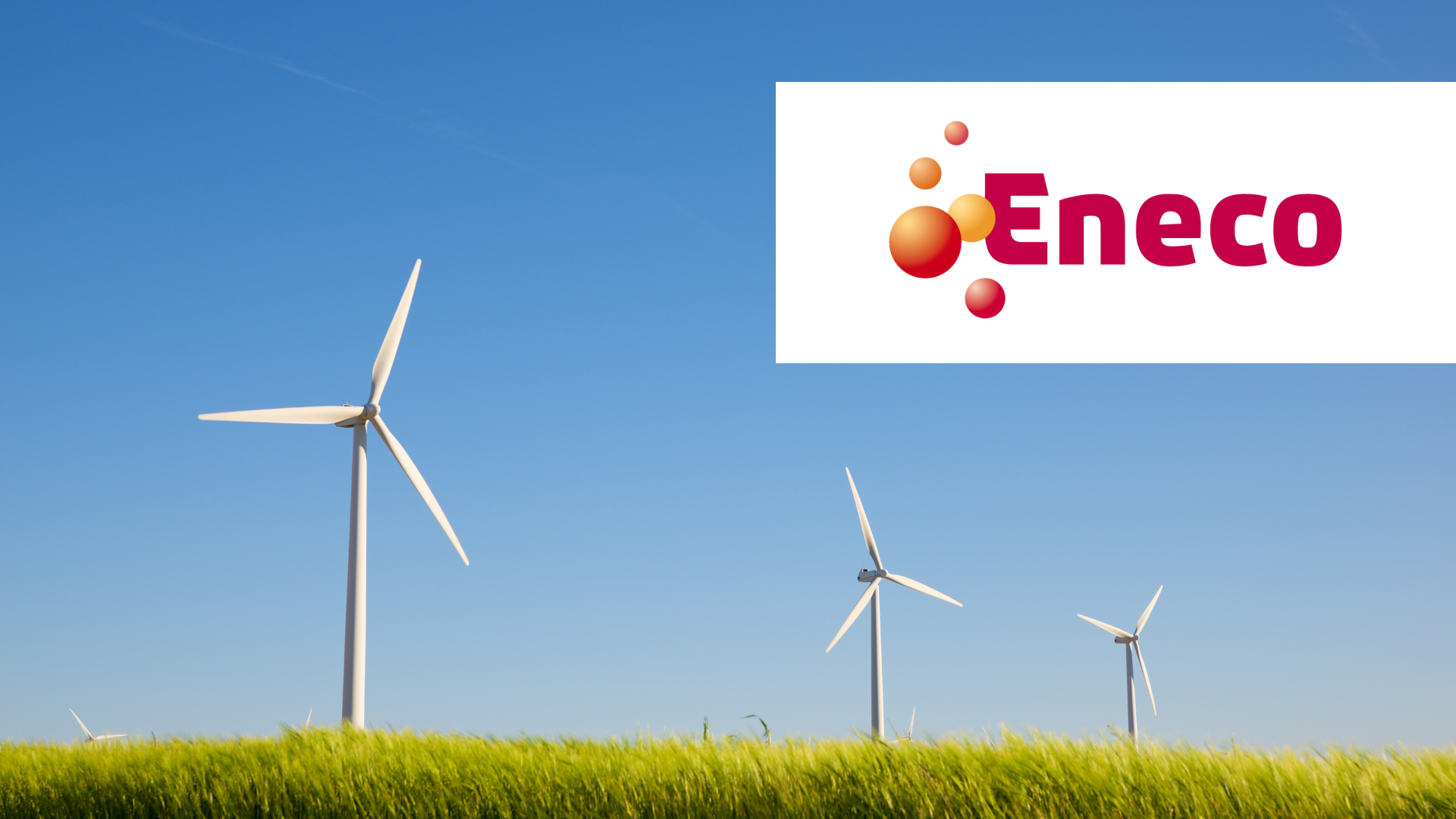 Deep insights to answer the question of "What is it that we're buying?"
"We recommend that you continue to monitor the quality of the software on an ongoing basis, even in the post-merger integration process, to ensure you're integrated into their processes and to ensure that they will have a well-structured and well-maintainable code base."

– Giles Shrimpton, Managing Director Automotive at Eurowag
Understand what you're buying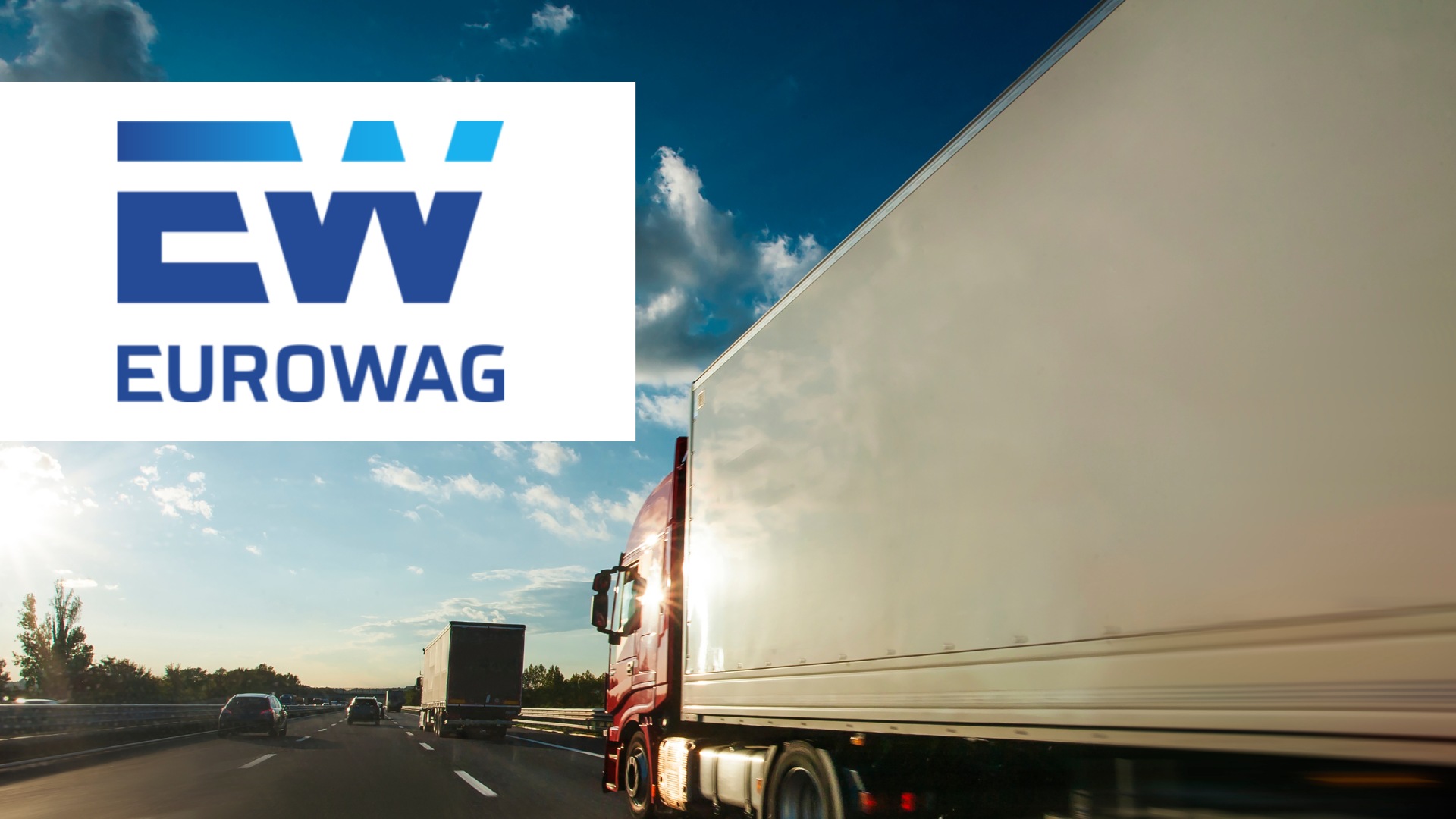 Client satisfaction increased due to less interruptions
"We have been very impressed by the expertise that SIG has brought to the table and the way they translate their research and findings in clear, concise and simple to understand set of business recommendations. Would we use SIG again for any other digital acquisition? Absolutely!"

– Harry van der Vossen, Director of Digital Delivery, RelyOn Nutec
Get clarity over the crucial topics in ITDD
What you will learn:
What factors de-risk an acquisition

Eight unexpected scenarios that caught investors unaware

What does a gold standard IT due diligence look like
Unlock the Full Picture
Dive deeper into the world of IT due diligence. Equip yourself with comprehensive insights that will empower your acquisition decisions and set you on a path to success.
Download the eBook