Your software build quality and security measured, continuously
Sigrid, our software assurance platform, combines build quality analysis based on ISO 25010 and portfolio-level vulnerability scanning with our unparalleled expertise to enable you to measure, evaluate and monitor your software quality in every stage of the software life cycle – whether you're buying, building or operating it.
Sigrid pinpoints attention areas within your software portfolio.

Sigrid continuously measures and monitors the build quality of your enterprise software, including security, architecture, maintainability and productivity – and makes these findings and metrics easily accessible to CIOs, architects and developers alike.
With these unique insights, Sigrid surfaces the key factors driving software Total Cost of Ownership and empowers you to make intelligent, fact-based decisions that cut costs, increase security, reduce risks, speed up time to market, and accelerate digital transformation.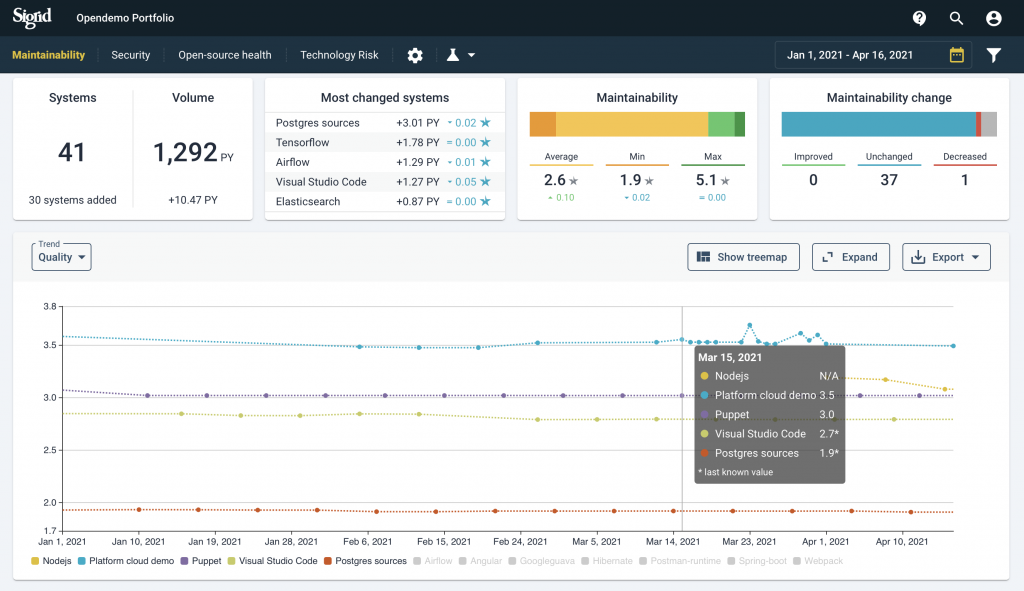 Sigrid shows you how the quality of your software portfolio is progressing.