CCS | High-quality software to power international growth
06 December 2019
4 min
CCS is a leading provider of innovative insurance software solutions. Founded in 1983, the company is based in Woerden, Netherlands and employs more than 200 people.
The Challenge
As part of its ambitious growth strategy, CCS aims to enter international markets and expand its offering with insurtech solutions. The company has therefore developed a new platform, Roundcube, to serve as a mid-office solution between various back-office and front-end systems.
To ensure top-quality software and overall project success, the CCS management and development teams needed a convenient way to stay on top of the development process and get insights into the quality of the end product – in a way that was continuous, convenient and accessible to all stakeholders at all times.
The SIG Solution
In 2016, SIG began providing CCS with "software quality as a service," continuously monitoring the technical quality of the new solution in terms of its maintainability. New versions of the code base were uploaded to the SIG software analysis laboratory and analyzed; the results were then made available to the CCS management and development teams on a secure web portal. Additional semi-automated analyses were provided quarterly on other aspects of the technical quality of the new product, including reliability, performance efficiency and security.
This continuous monitoring service provided CCS with insights into the product's technical quality, while the additional services helped to ensure the delivery of a high-quality end product. These activities included e.g., training of the development teams on developing maintainable software. "Quality By Design" workshops were also organized for both the development teams and architects to ensure that all non-functional requirements were properly built into the product from the start.
SIG provided CCS not only with valuable insight and support to get these practices right, but also ensured that development stayed focused on the important steps necessary to build a high-quality software product.
The Result
SIG software monitoring has enabled CCS to create a solid software product and define its development and architectural strategy. Despite the ever-changing dynamics, uncertainties, and time pressure typically at play for new product development in an insurtech world, CCS has been able to deliver high-quality software that is easy to maintain as well as development capacity that is easy to scale up as demand for the product grows.
As a result, the company has contracted its first client with several others expected to soon follow.
Going Forward
The onboarding of additional clients will present CCS with a new set of challenges in maintaining both a high-quality product and clean architecture. Due to the success thus far in working with SIG, CCS decided to upgrade its monitoring service to secure the necessary support for its new multi-tenant environment.
"As we continue to scale up and onboard new clients to Roundcube, we'll face challenges in maintaining the high level of technical quality in a new multi-tenant environment," says Louwke van der Steen, CTO at CCS. "Based on our successful collaboration with SIG, we upgraded our monitoring service to the Sigrid platform to enhance the software assurance we need for our growth ambitions."
For the next three years, SIG will provide the company with Sigrid®, its software assurance platform, which includes an additional, continuous security monitoring capability. Equipped with the enhanced Sigrid software monitoring solution, CCS is well positioned to build and maintain the high-quality software fueling its international growth.
To learn more about CCS, please visit the company's website.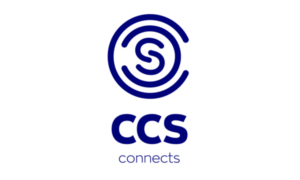 Related Case Studies
Swipe