RelyOn Nutec
22 November 2019
3 min
"We have been very impressed by the expertise that SIG has brought to the table and the way they translate their research and findings in clear, concise and simple to understand set of business recommendations. Would we use SIG again for any other digital acquisition? Absolutely!"

– Harry van der Vossen, Director of Digital Delivery, RelyOn Nutec
RelyOn Nutec is the world's largest provider of training services for the Oil & Gas industry, backed by Scandinavian private equity firm, Polaris. Based in Copenhagen, the company has a presence in 20 countries and employees more than 1,000 people. As part of its strategic growth strategy, the company has sought to acquire digital companies to complement its core offering of Health & Safety and Drilling/Well Control training.
The Challenge
In 2019, RelyOn Nutec acquired Rider International B.V., a firm which had developed a comprehensive workforce performance management system which could fulfill an essential, strategic role for the company.
As RelyOn Nutec is by tradition a classroom training organization, it lacked in-depth expertise in IT system analysis and evaluation. The company needed to ensure that an acquisition wasn't just fit for purpose, but more importantly, was a well-built, highly-maintainable and scalable system, without fundamental latent problems.
"In any acquisition, it is standard for legal and financial due diligence to be conducted at length, but in this case it was also important that we conducted thorough IT due diligence on the software platform itself," says Harry van der Vossen, Director of Digital Delivery at RelyOn Nutec.
Van der Vossen and his team conducted thorough investigation of the market as well as professional acknowledgements. "We then short-listed Software Improvement Group (SIG) as a prime candidate to supply this highly-technical service," he says. "Further reference checks and the quality of an initial presentation confirmed our selection."
The SIG Solution 
RelyOn Nutec required both a prompt start date and tight deadline for the project. "SIG was able to resource this expertly on short notice," says van der Vossen. "It was important that our target was fully on-board with the due diligence process, as this greatly helps to speed up the project and the quality of the deliverables."
Two weeks following the project kick-off, RelyOn Nutec received the SIG report with its expert findings. "It was a hugely comprehensive document, but contained an executive summary that was very powerful and easy to understand for non-IT experts," says van der Vossen. "It allowed us to take in the key messages and be properly prepared for SIG's full in-person presentation of the report. Again, this presentation ended up being highly professional, but at the same time, totally understandable to non-IT experts, as the findings are put in a pure business context, rather than IT detail."
The Result
The RelyOn Nutec team was encouraged by the SIG findings, which supported their investment decision. In addition, the company greatly benefited from conclusions that provided useful negotiating leverage.
"In the round, our decision to embark on the IT due diligence project has proven to be extremely valuable," says van der Vossen. "We have been very impressed by the expertise that SIG has brought to the table and the way they translate their research and findings in clear, concise and simple to understand set of business recommendations. Would we use SIG again for any other digital acquisition? Absolutely!"
To learn more about RelyOn Nutec,  please visit the company's website.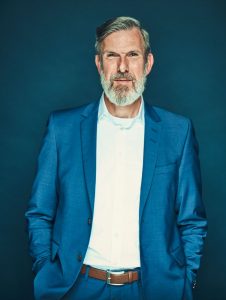 Related Case Studies
Swipe