The second annual SIG Benchmark Report report presents the clearest picture of the state of the software industry, based on 36 billion lines of code across 280+ languages taken from 5,000 system inspections.
Key findings include:
The Software Build Quality Trend
Is build quality still improving, as revealed in last year's Benchmark Report? Or is the trend changing? What are the contributing factors?
Software Build Quality: Ranking by Industry 
Which industry is best at building sustainable software? Which has seen the greatest improvement? How and why? Our analysis includes the Government, Banking, Insurance, Financial Services, Telecommunications, Software & Computer Services, Energy, Oil & Gas, Media, Health Care, Retail, and Industrial Transportation sectors.
Software Build Quality: Ranking by Tech Stack 
Which tech stack exhibits the highest level of build quality? Our analysis includes JVM, Java-related technologies, Microsoft .NET-related technologies; packaged solutions, customizations of configurable ERP, CRM systems; legacy technologies, such as COBOL, and other 3GL/4GL languages; scripting and mobile technologies; and low-code and BPM technologies.
Impacts of Software Monitoring on Build Quality
Analysis conducted on the build quality of systems monitored consistently, inconsistently and not at all.
Impacts of COVID-19 on Software Build Quality & Productivity
With flexible working now the new normal, has there been any impact on the quality of software? Was development during lockdown more or less productive?
Claim your complimentary copy of the report via the form below
About the authors: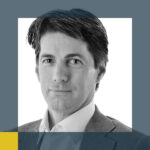 Dr. Luc Brandts, CEO SIG
Luc is a seasoned IT professional, having run and managed several technology companies.
In 1994, Luc co-founded his own company, growing it to a leading global technology firm.
Dr. Magiel Bruntink, Head of Research SIG
Magiel is an internationally published author in the field of software engineering, with more than 15 years of experience in research, consulting and education.