Decrease time to market with precise Technical Debt Management
The technical quality of your system determines your time to market. And while most systems are riddled with enormous amounts of technical debt, the vast majority of it should actually be left as-is. Instead, only the technical debt with the biggest drag on your time to market should be addressed.
But where to begin? Large scale software systems don't always have obvious starting points. Complex parts of your system may not be heavily used or introduce too much risk when being improved. That's why it's necessary to select the parts of the system which present the most attractive improvement based on the associated risk and effort.
SIG provides a specialized solution to help you select these candidates. Our proprietary technical debt analysis analyses your entire portfolio to determine the best areas for improvement, so that you can be sure development time and effort is spent on the issues that will deliver the highest impact.
Deliverables
SIG provides a current overview of all technical debt in your landscape, along with ROI-based refactoring candidates, to help IT leaders decide on specific improvements based on required return and available budget.
Sigrid, the software assurance platform, acts as a single source of truth for your entire organization. Sigrid facilitates smooth and efficient communication on technical debt reduction and delivers the right insights to the right stakeholders, from high-level portfolio overviews to deep-dive findings about system architecture.
With more than 280 technologies supported, your technology is in good hands with Sigrid.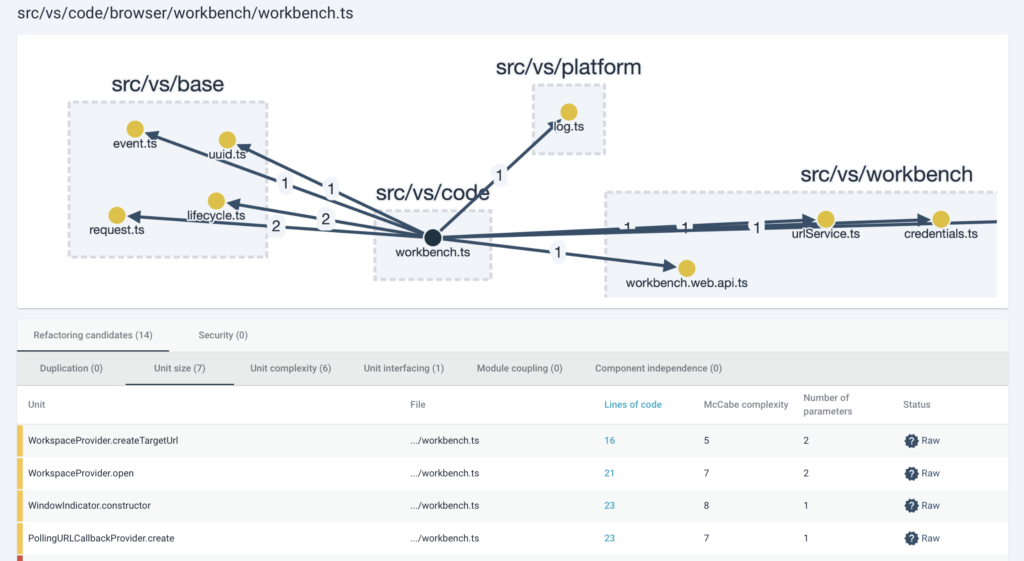 Sigrid helps you to identify technical debt throughout your landscape, and prioritize which issues should be handled first.