2022 SIG Benchmark Report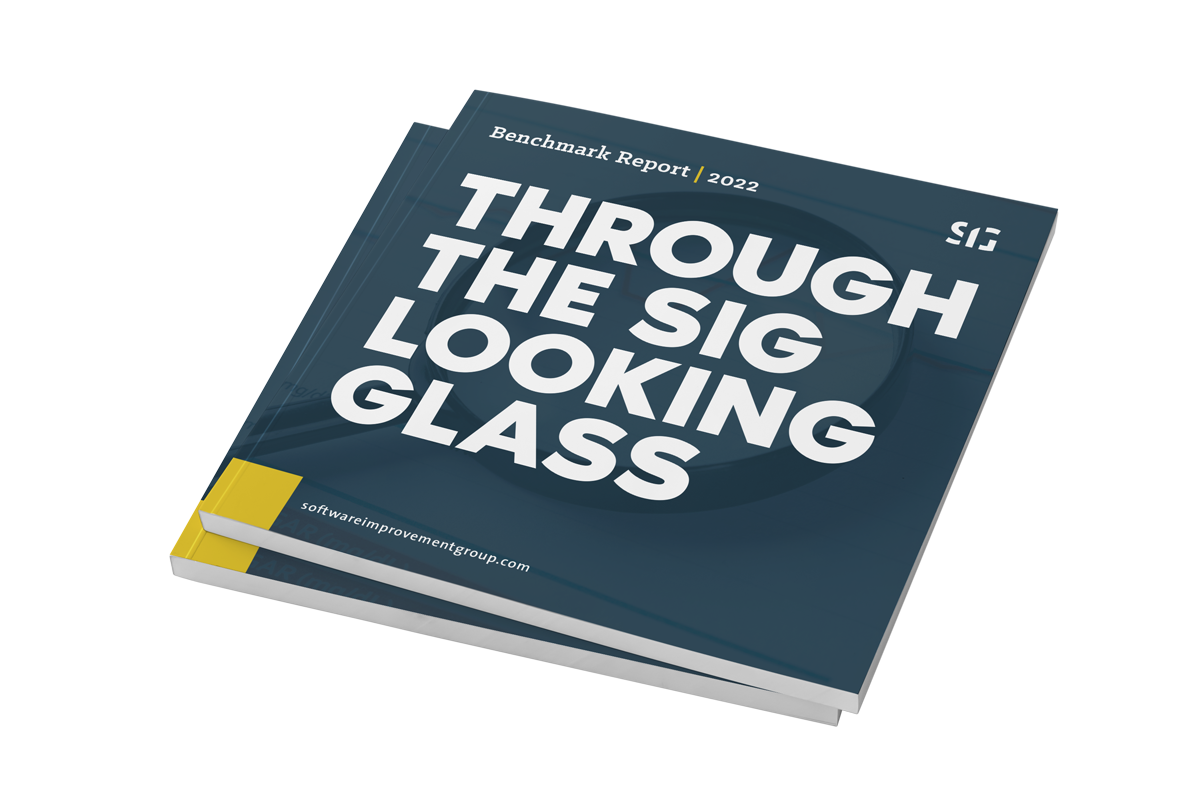 2022 The trends shaping the global software industry
2022 SIG Benchmark Report presents the clearest picture of the state of the software industry.
You'll discover key findings that will help you monitor your business in the digital world of today.
Issued by SIG's Head of Research Magiel Bruntink and based on 70 billion lines of code across 300+ languages taken from 7,500 system inspections.
SIG Benchmark Report | Through the SIG Looking Glass
The 2022 SIG Benchmark Report covers the following topics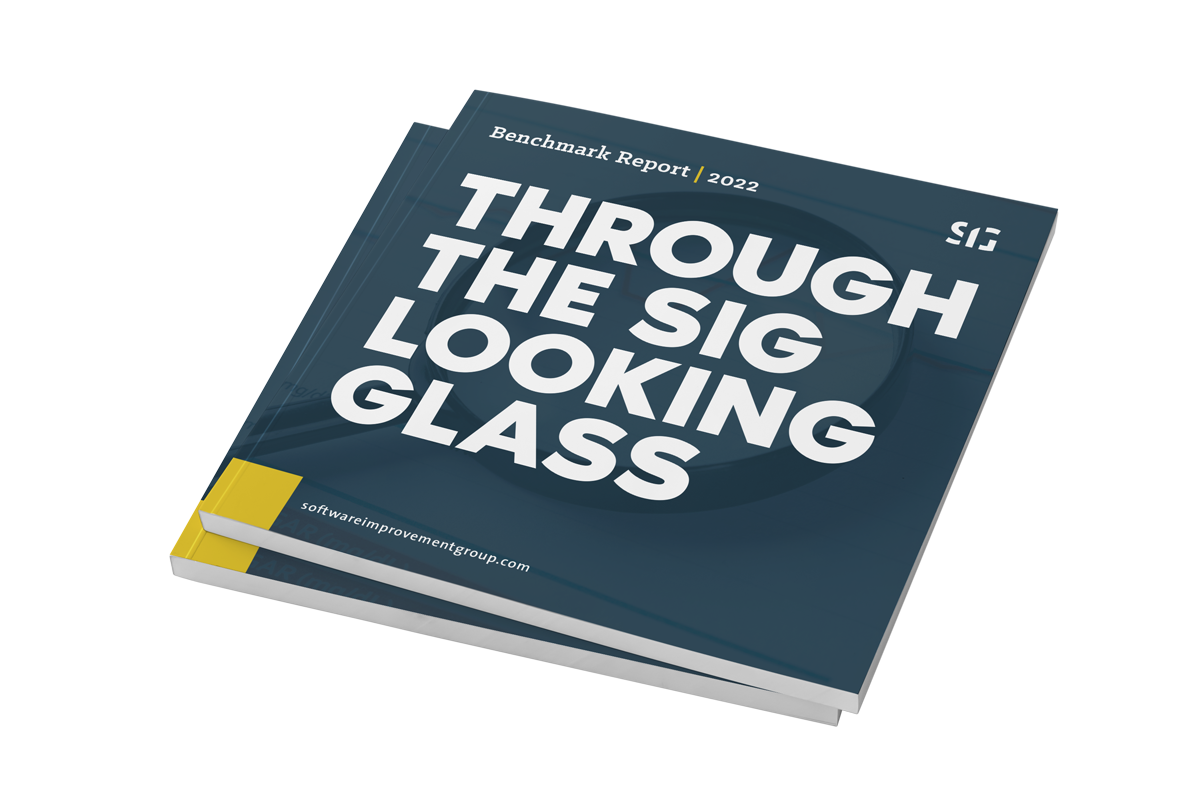 The three key findings to get your software supply chains back in control

How to shift-left on security and software supply chain risks today

Build quality ranking by industry

Build quality ranking by tech stack
SIG Benchmark Report | Through the SIG Looking Glass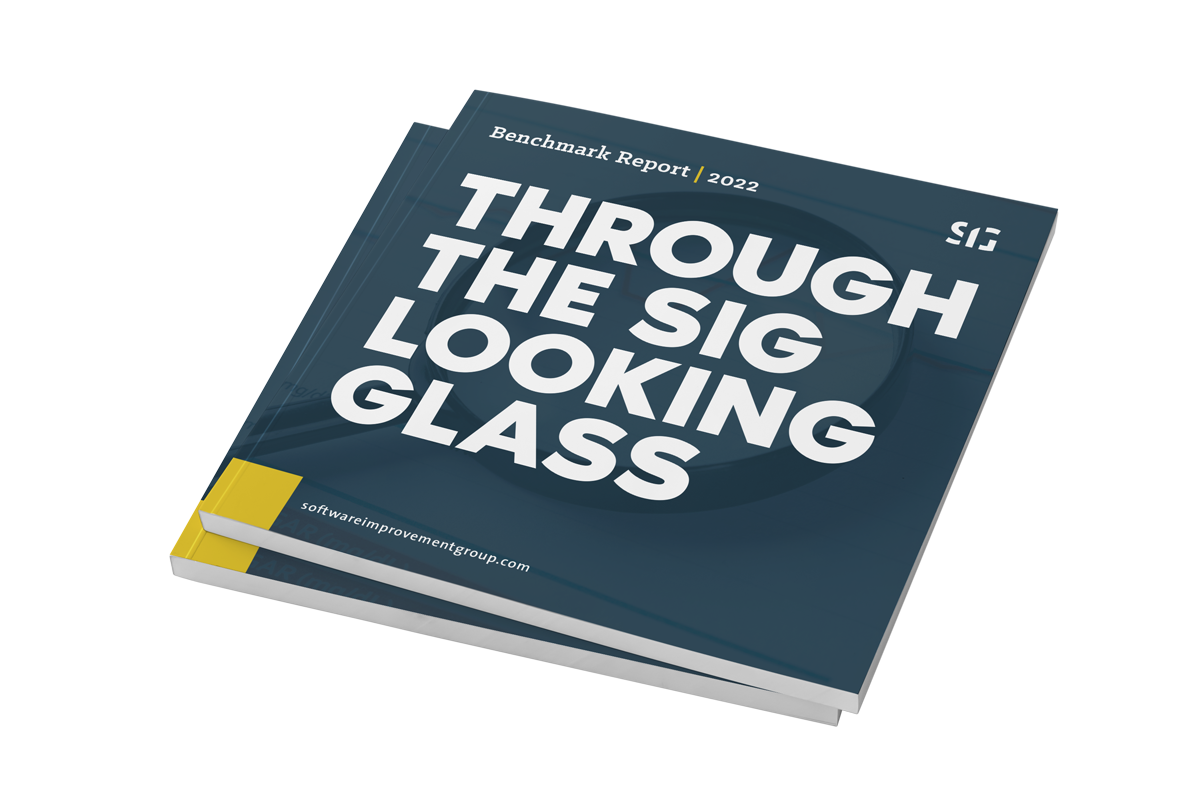 Author:
Luc Brandts
Group CEO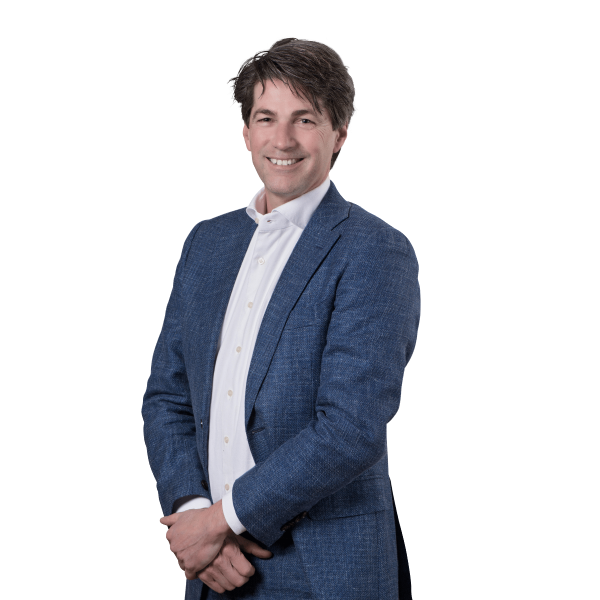 Author:
Magiel Bruntink
Head of Research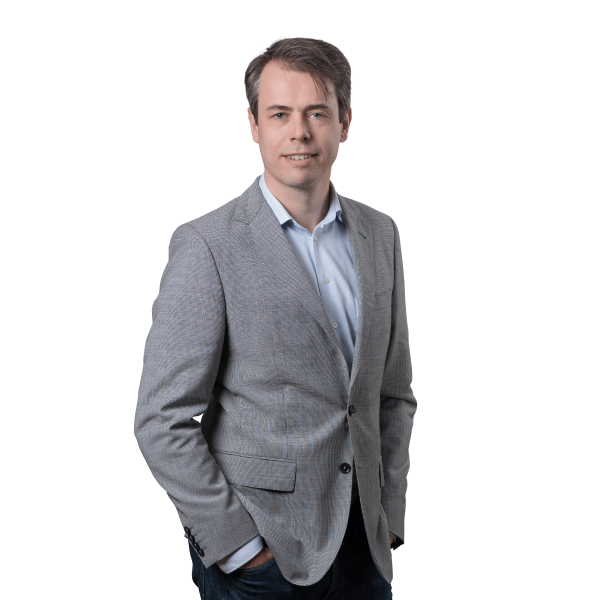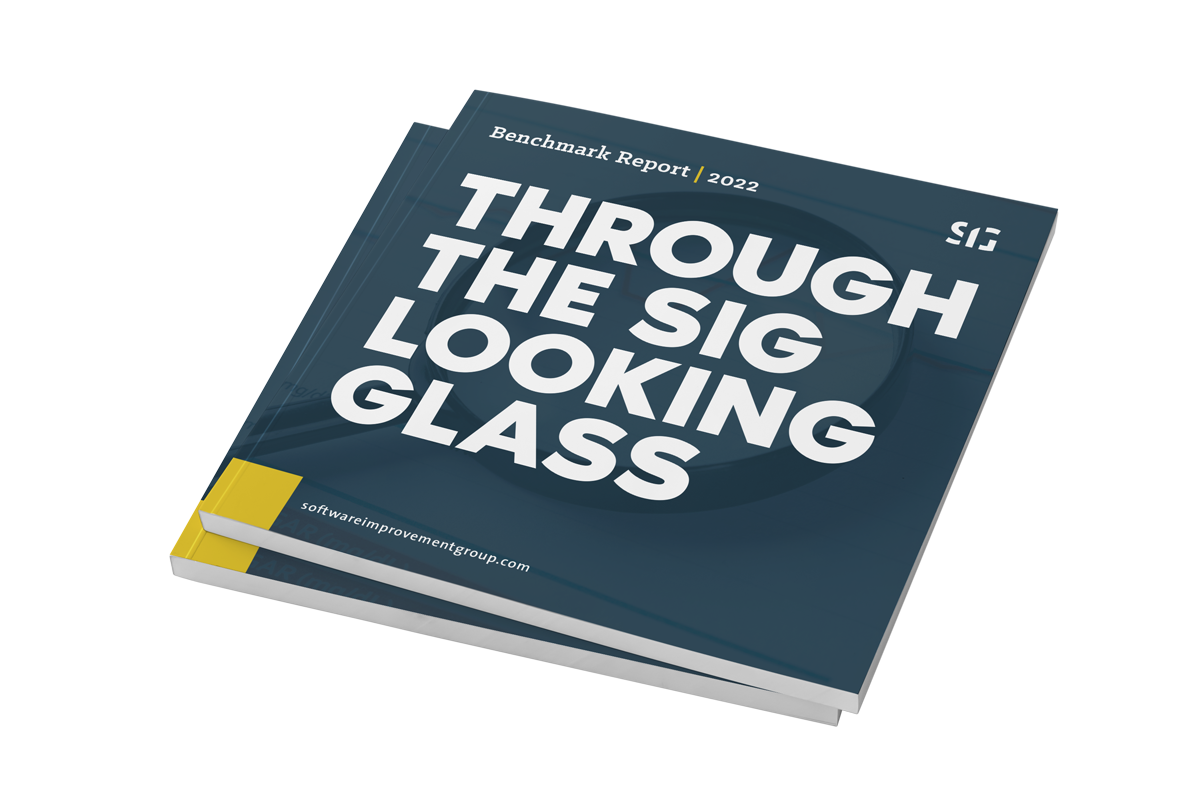 SIG Benchmark Report | Through the SIG Looking Glass