Eneco Group & LichtBlick SE | Assessing LichtBlick IT
23 October 2019
3 min
"SIG is our preferred supplier for IT due diligence projects", explains Eric de Jongh, Integration Officer at Eneco Group. "SIG's consultants have in-depth IT knowledge, can identify risks within the IT landscape, and are able to deliver high quality reports within short lead time. These insights truly help Eneco Group in M&A processes."
The challenge
LichtBlick develops digital energy solutions for consumers as well as business customers. The company requires a high level of flexibility for its IT systems, given the rapidly-changing nature of the energy industry. The LichtBlick core IT systems are mainly custom built, some of which date back more than 10 years. To prepare for a successful future, LichtBlick started the cLeanIT project to decouple the IT systems. For this reason, SIG not only assessed the IT systems but also the development process and the status of the cLeanIT project.
The solution
On-site at the LichtBlick headquarters in Hamburg, the SIG team met with members of the IT Management, Project Management, Software Engineering and Software Architecture departments to gain a thorough understanding of the technical documentation and project reports as well as perform an in-depth analysis of the source code.
The result
The SIG team delivered fact-based insight into:
the technical quality of nine core applications in the IT landscape
the progress and usefulness of the cleanIT project
the maturity of the applied development proceses
In addition, the LichtBlick systems received a score based on the SIG benchmark, which includes data from more than 2,000 unique systems assessed by SIG over the course of 15 years.
---
"The SIG team provided us with useful insight regarding our core systems within only 4 days."
Claus Sprave, Head of IT LichtBlick SE
---
"I was impressed by the thoroughness of the results and the short lead time", says Claus Sprave, Head of IT at LichtBlick. "The SIG team provided us with useful insight regarding our core systems within only 4 days. I do believe that our score in the SIG benchmark, and that professional approach of our engineers of course, helped Eneco Group to finalize this deal."
Going forward
Eneco Group and LichtBlick found themselves better positioned for future innovation and will team up to further develop energy solutions based on SchwarmDirigent, an IT platform which integrates distributed energy sources, such as combined heat and power plants, electric cars, heat pumps, solar power and storage, into energy markets. This solution will enable future prosumers to share their locally produced clean energy.
"The realization of future proof software is key for the success of these ambitions", explains Sprave. "Therefore, we will definitely discuss opportunities to work together with SIG on realizing these ambitions, to guarantee that the software we build will be future proof."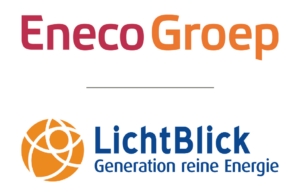 Related Case Studies
Swipe