2023 Benchmark Report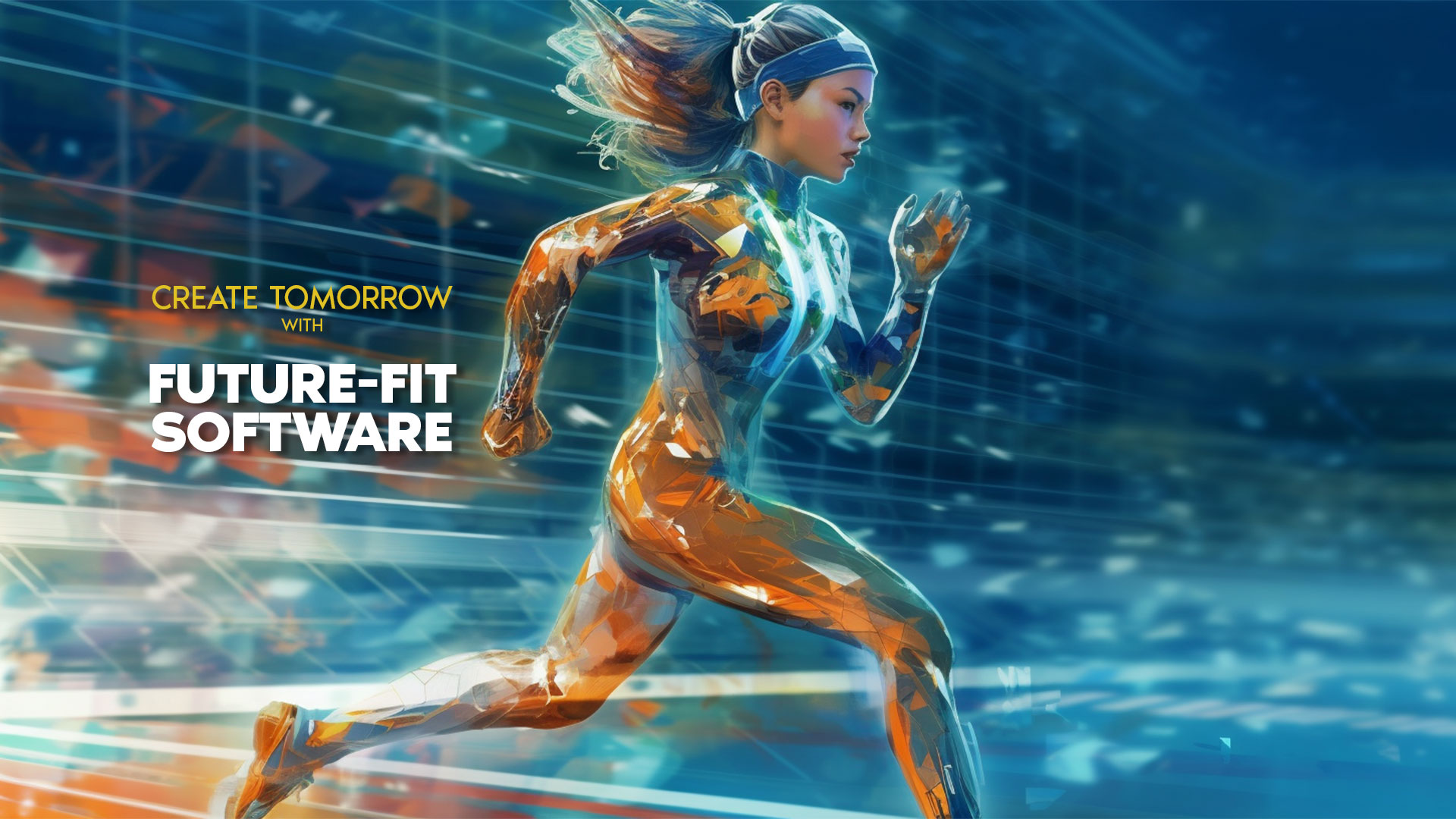 The global software industry through the SIG looking glass
2023 SIG Benchmark Report presents the clearest picture of the state of the software industry. You'll discover key findings that will help you monitor your business in the digital world of today.

Issued by SIG's Head of Research Magiel Bruntink and based on 100 billion lines of code across 300+ languages taken from 12,000 system inspections.
SIG Benchmark Report | Through the SIG Looking Glass
The 2023 SIG Benchmark Report covers the following topics:
See what 100 Billion lines of code in 300+ technologies can tell us about how software quality is improving and how big low-code systems are suffering from architecture challenges.

Discover new insights to help reduce cost, risk, and development slowdowns with our novel Architecture Quality model.

Get informed on the poor quality of AI and big data software, and find out how to remediate.

Read how open source software is making organizations vulnerable.

Join us on a new journey into digital skills assessments to help expand the IT workforce with the right competencies.
2023 SIG Benchmark Report | Through the SIG Looking Glass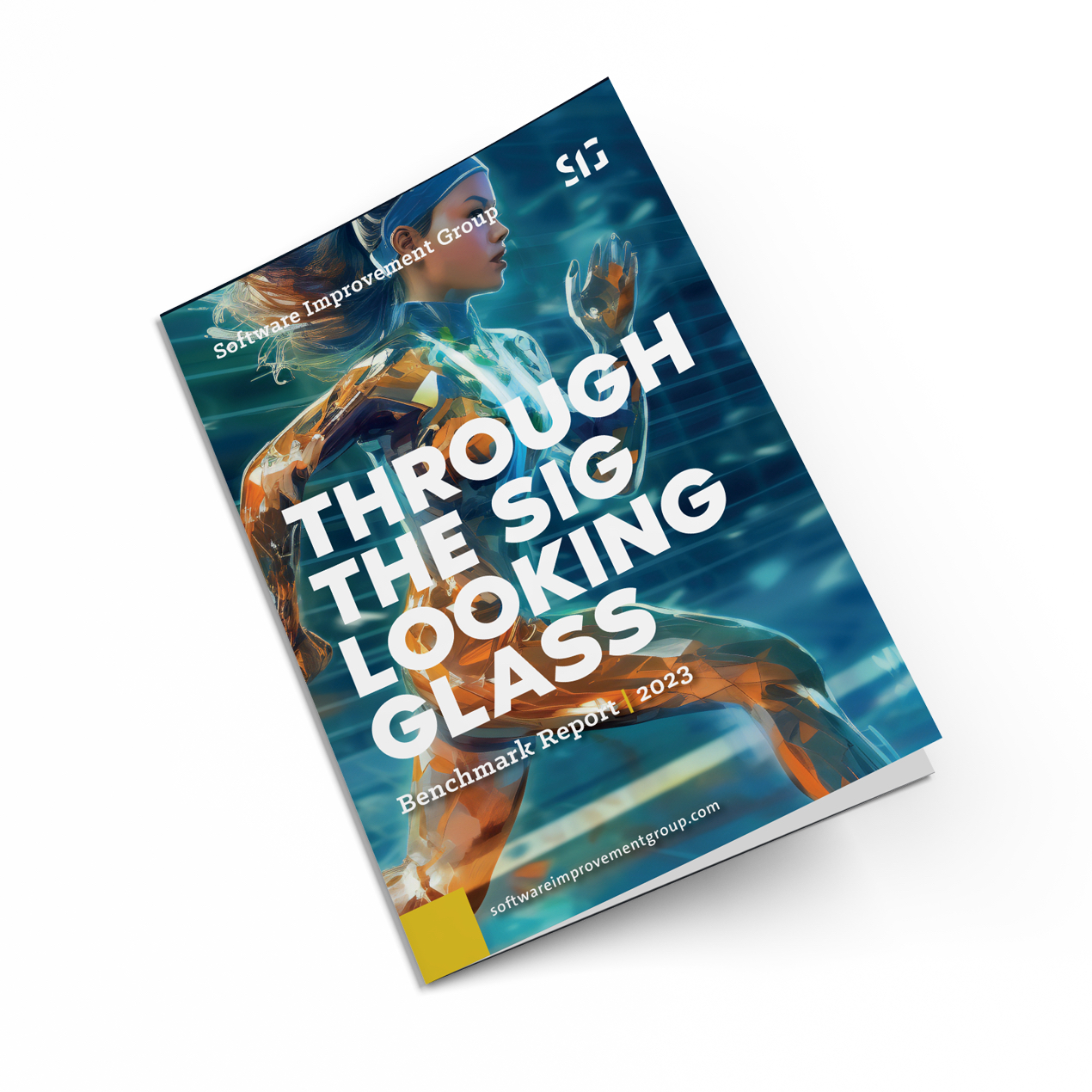 Author:
Magiel Bruntink
Head of Research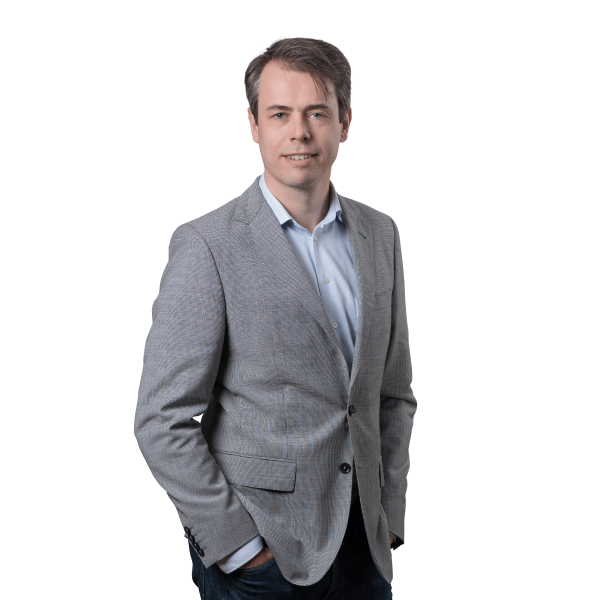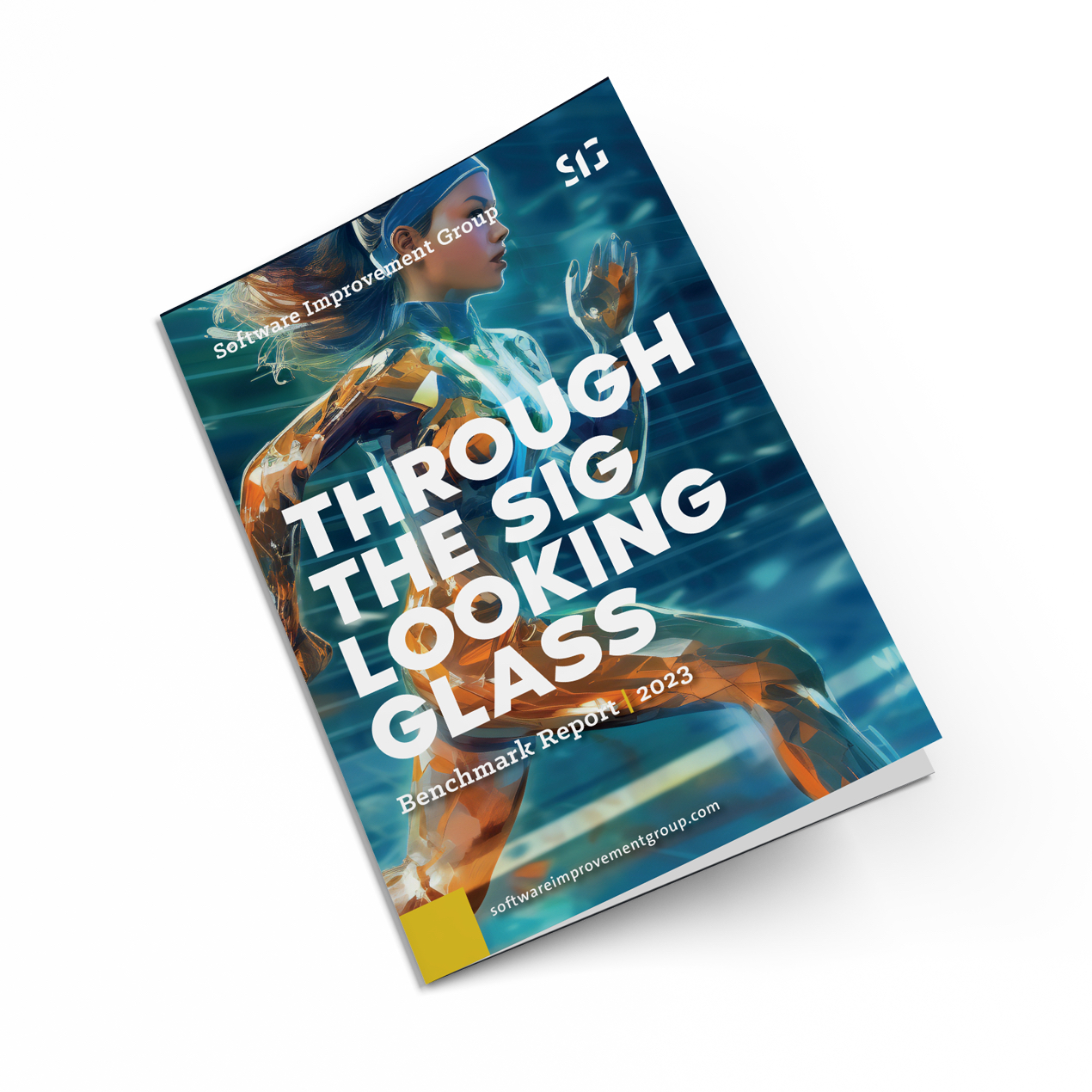 2023 SIG Benchmark Report | Through the SIG Looking Glass